(English version follows)
Discussion bilingue réservée aux membres et fellows IWF
PANEL SUR L'INVESTISSEMENT RESPONSABLE ET FACTEURS ESG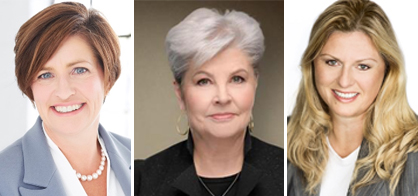 Le 17 mai prochain à 17:30 (HE), ne manquez pas cet événement de 90 minutes sur ce sujet de grande actualité. Un panel d'expertes pour mieux comprendre les enjeux de l'investissement responsable et démystifier les facteurs environnementaux, sociaux et de gouvernance (« ESG ») qui le régisse.
Panélistes:
Milla Craig, présidente, Millani (bio)
Mary Larson, associée, MNP (bio)
et
Françoise Lyon, présidente, DGC Capital (bio)
Modératrice:

Sylvianne Chaput, vice-présidente Sogecci (bio)
De plus en plus d'investisseurs prennent conscience que de ne pas prendre en compte les facteurs de valeursd'investissement à long terme, qui incluent les critères ESG, dans leur décision d'investissement est un manquement à leur obligation de fiduciaire.
Plusieurs études empiriques et méta-analyses démontrent de manière de plus en plus convaincante le potentiel important de valeur ajoutée qu'apporte la prise en compte des facteurs ESG.
Vous désirez démystifier avec nous l'investissement responsable et en apprendre un peu plus sur les moyens d'intégrer les facteurs ESG, alors cette conférence est pour vous.
Nous vous attendons en très grand nombre le 17 mai à 17h30!
Inscrivez-vous dès maintenant en cliquant sur le bouton d'inscription en haut de la page.
---
IMPORTANT: Nous vous recommandons svp de vous connecter 5 à 10 minutes avant l'heure du début de l'événement. Si vous éprouvez des problèmes de branchement, veuillez en informer rapidement iwfcmontreal@iwfcanada.com.
Comment participe-t-on à la réunion Zoom ? Vous pouvez participer à la réunion Zoom en cliquant sur le lien de la réunion que vous recevrez dans votre confirmation d'inscription ou si cela ne fonctionnait pas en vous rendant sur https://zoom.us/join (join.zoom.us) et en entrant le numéro (ID) de réunion. Pour en savoir plus voir le tutoriel de Zoom: En savoir plus sur la participation à une réunion.
---
IWF Members and Fellows Event (Bilingual Discussion)
ESG AND RESPONSIBLE INVESTING PANEL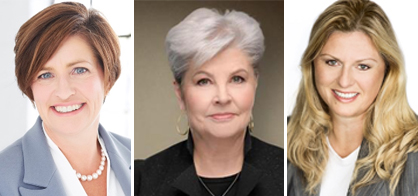 On May 17 at 17:30 (ET), don't miss this 90-minute event on this hot topic. Our panel of experts will help you better understand responsible investment and demystify the environmental, social and governance ("ESG") factors that govern it.
Panelists:
Milla Craig, President, Millani (bio)
Mary Larson, Partner, MNP (bio)
and
Françoise Lyon, President, DGC Capital (bio)
Moderator :

Sylvianne Chaput, Vice-President, Sogecci (bio)
More and more investors are realizing that it is a breach of their fiduciary duty to ignore long-term investment value factors, which include ESG criteria, in their investment decision.
Several empirical studies and meta-analyzes demonstrate more and more convincingly the significant added value potential of taking ESG factors into account.
If you want to demystify responsible investing with us and learn a little more about how to integrate ESG factors, then this conference is for you.
Don't miss this bilingual event on May 17th, at 5:30 p.m.
Register now by clicking on the registration button above.
---
IMPORTANT: We recommend that you please connect 5 to 10 minutes ahead of the start time. If you are experiencing connection issues, please promptly advise iwfcmontreal@iwfcanada.com .
How do I join the Zoom meeting? You can join the Zoom by simply clicking on the meeting link that you will receive in the registration email or if the link was not working properly by going to https://zoom.us/join on your internet browser and entering in the meeting ID. You can also join by phone if you prefer. More helpful tips on Zoom: Learn more about joining a meeting.